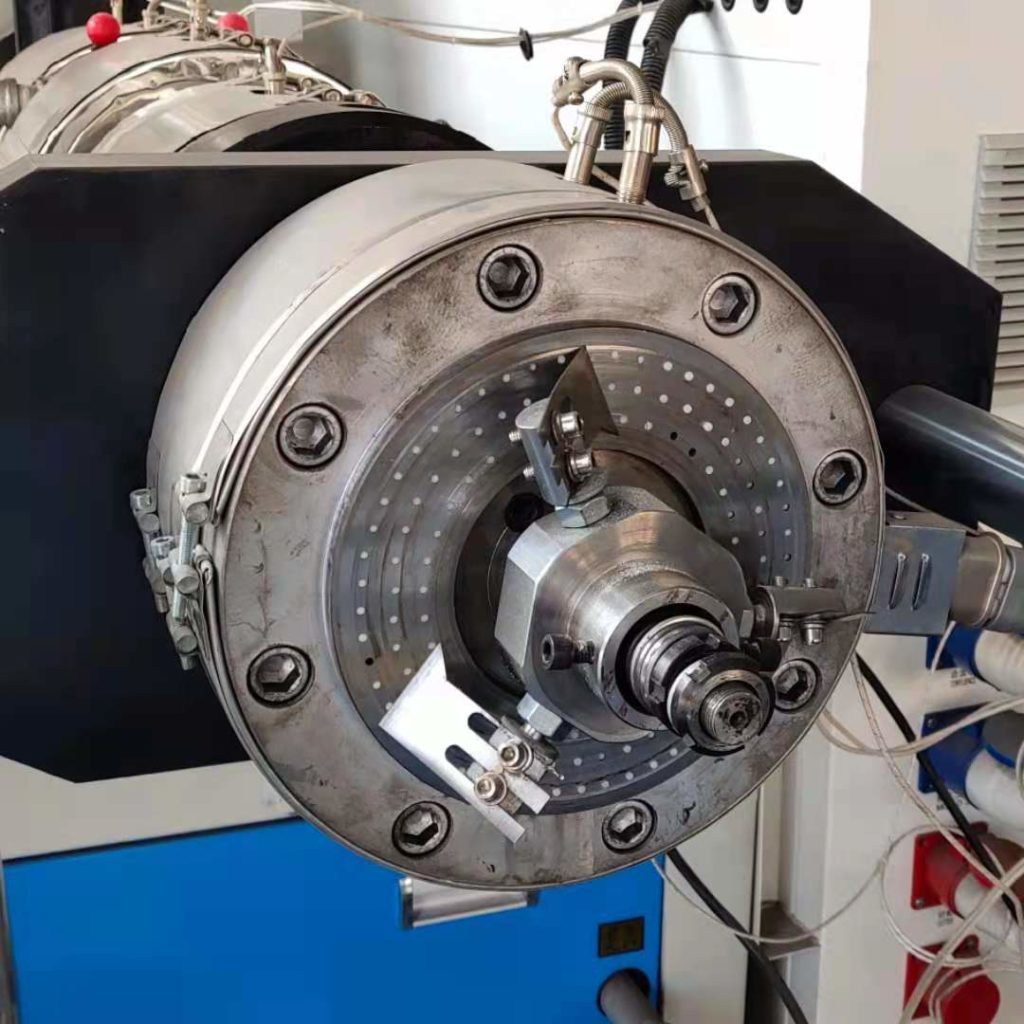 The PVC Powder Hot-Cut Granulation Production Line is used in the field of PVC recycling crushed material and waste material granulation Through the process of melting, extruding, pelletizing and drying, recycled materials, waste materials will become PVC particles Then Granules are widely used in the plastic industry, sheet, pipe, and profile production.
Production Line mainly adopts the method of grinding and hot-cutting to granulate the plastics with relatively cold curing characteristics (such as HDPE, PVC) and filled modified plastics (such as calcium filling) without water so the die surface is eagerly cut and granulated to make the appearance of the material particles smooth, full and beautiful.
Because the system adopts a modular design then users can also choose secondary air conveyors vibrating screens and other configurations according to process requirements to achieve different process requirements.
This production line mainly adopts the method of grinding and eager cutting to produce PVC particles Then the production line has the advantages of high cutting precision and high eager cutting output.
Brief description of PVC hot-cut granulation unit:
| | | | |
| --- | --- | --- | --- |
| Model | SJSZ-51 | SJSZ-65 | SJSZ-80 |
| Extruder | SJSZ-51/105 | SJSZ-65/132 | SJSZ-80/156 |
| Power | 45 kw | 70kw | 100 kw |
| Output | 120kg/h | 280kg/h | 350kg/h |
| Granulator | φ3mm-4 | φ3mm | φ3mm |
| Total Length | 12meters | 15meters | 17meters |