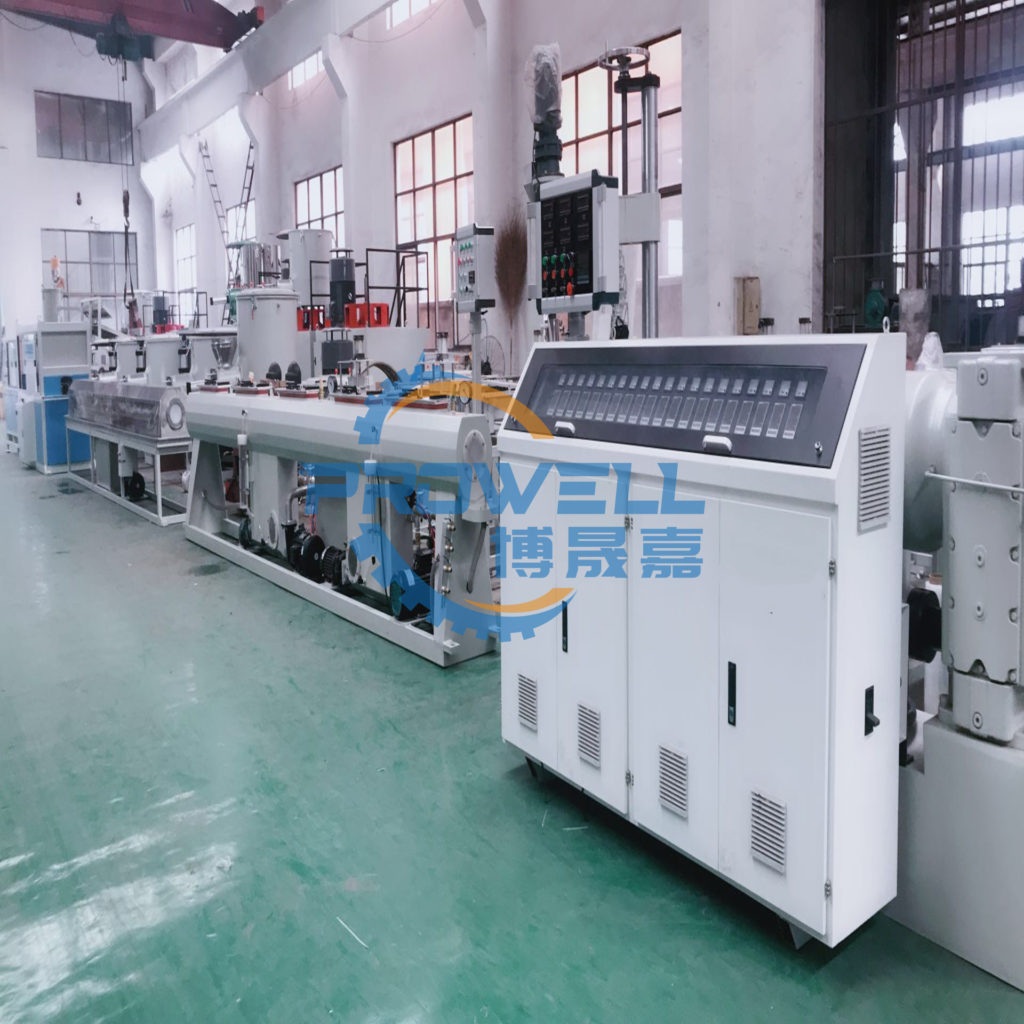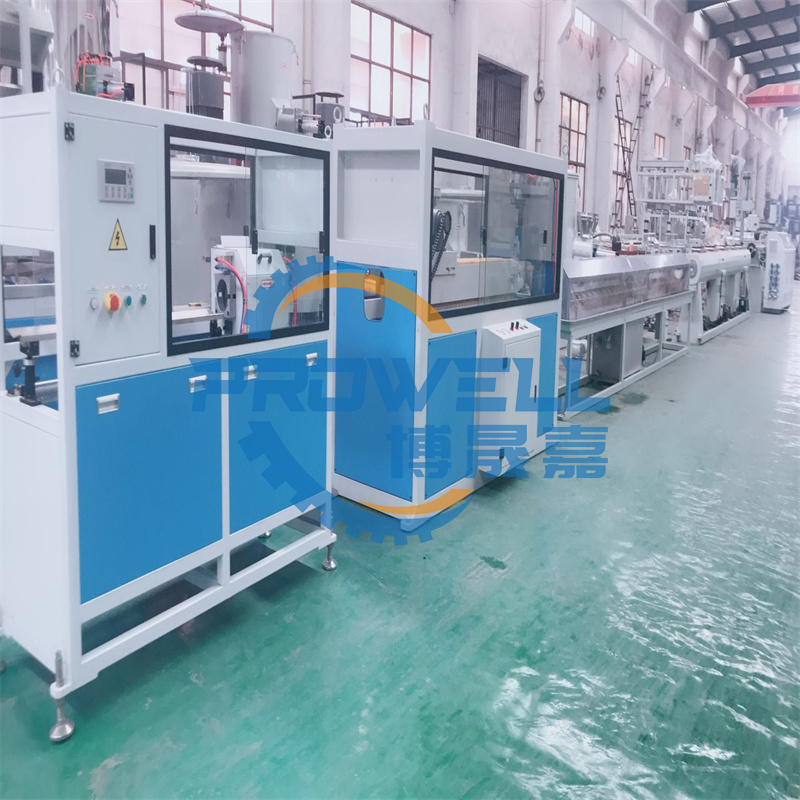 Introduction
The Plastic PE Drainage Pipe Making Line is a new product successfully developed by our company by introducing and absorbing foreign advanced technology. For different materials such as PE/PP, PPR, MPP, PEX, PB, etc., key components such as screw and head are customized.
The control electrical appliances adopt ABB frequency conversion speed regulation, and the main electrical components adopt imported brand-name products;
The whole production line has the characteristics of high output, stable quality and small product error. It is the first-class equipment in today's plastic machine industry.
At the same time, the production line can be adapted to the production of PERT, PEX cross-linked pipes and polyolefin products. The company can provide process recipes and turnkey projects.
Application
The PE Pipe Making line uses our company's high-performance extruder for special HDPE (PP, ABS) pipes. The screw adopts a barrier and mixing head structure, and the barrel adopts a new type of slotting barrel, which is well integrated and mixed, and the extrusion volume is large. Stable, designed for HDPE (PP, ABS) large-diameter thick-walled pipes, the die has the characteristics of low melt temperature, good mixing performance, low cavity pressure, and stable production.
The operation and time of the entire production line are controlled by PLC programmatically, with a good man-machine interface, and all process parameters can be set and displayed through the touch screen.
PE Pipe Making line can be equipped with a special extruder for marking lines to produce pipes with black marking lines that meet the requirements of national standards.
Machine Tech Details
| | | | | |
| --- | --- | --- | --- | --- |
| Model | Extruder | Pipe Diameter(mm) | Motor Power(kw) | Output(kg/h) |
| PE-63 | SJ65 | 20-63 | 37 | 80-150 |
| PE-110 | SJ65 | 20-110 | 55 | 100-200 |
| PE-160 | SJ75 | 50-160 | 75 | 150-250 |
| PE-250 | SJ60 | 50-250 | 90 | 400-500 |
| PE-315 | SJ90 | 110-315 | 160 | 280-400 |
| PE-450 | SJ75 | 200-450 | 160 | 600-800 |
| PE-630 | SJ90 | 315-630 | 250 | 800-1000 |
| PE-800 | SJ150 | 450-800 | 360 | 600-1300 |
| PE-1000 | SJ150 | 630-1000 | 380 | 800-1500 |
| PE-1200 | SJ120/SJ90 | 800-120 | 450 | 900-1800 |