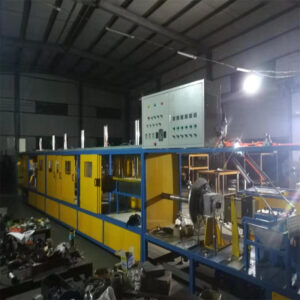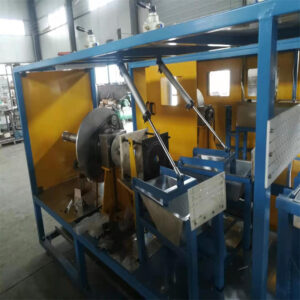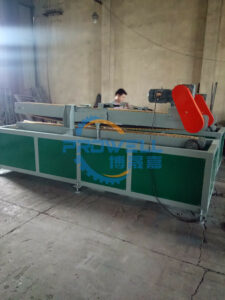 Use conditions of glass fiber rebar forming machine
The working environment of
FRP
bolt forming machine is: working temperature 15-30℃, working humidity 20-80℃
Significance of glass fiber rebar forming machine
The successful development of the glass fiber reinforcement forming machine is the best choice for the production of glass fiber reinforced plastic steel products in the coal industry and related industries. At present, the machine has been used in many mining bureaus in China and has created excellent economic benefits.
Glass fiber bar manufacturing equipment manufacturer
The company is a professional manufacturer of glass fiber reinforcement equipment, and has always pursued quality first in order to achieve the goal of higher cost performance.
GFRP Rebar Pultrusion Machine Details
No
Name
Details
   GFRP  Rebar Making Machine                             
  1
Haul off Way
Rubber Block/Belt
  2
Motor
2.2KW*2
  3
Speed mode
Frequency
  4
Transfer method
Sprocket drive
  5
Haul Off Speed
0.5 ~ 2m/mim
  6
Clamping method
pneumatic
  7
Applicable Products
Frp Screw Rod/Glass fiber reinforced ribs
  8
Oven power
16kw
  9
Winding speed
0-285rpm
  10
Production diameter
6-36mm
  11
Total power
35kw
  12
Installation size
28000*1600*1000
  13
Weight
3.5tons