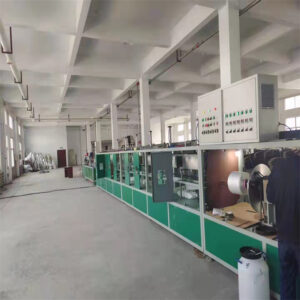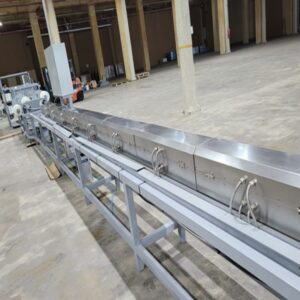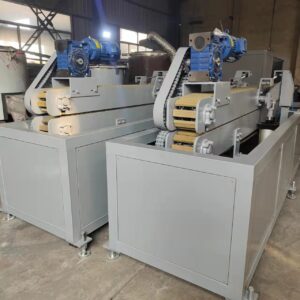 GFRP Rebar Making Machine can produce rods with a diameter of 4-36mm, our customers can customize products according to customer requirements.
1.
This equipment is a fully automatic production line, all electrical components are of well known brands,
and the overall performance of the equipment is very stable.
2.
The equipment is closed and managed, with automatic ventilation and ventilation devices, which
protects the environment and the health of employees.
3.
The winding wire tension system is controlled by motor, with high stability.
The thread produced is regular.
4.
C ombined oven, temporary shutdown will not produce waste, heating method adopts carbon wire heating, high efficiency, not easy to damage
5.
Fully automatic cutting and unloading, reducing labor costs.
6.
The equipment as a whole adopts the spraying proces s, which i s beautiful and generous.
The scheme is for reference only, if you need more accurate configuration parameters, Please contact us directly.
No
Name
Details
GFRP  Rebar Making Machine
  1
Haul off Way
Rubber Block/Belt
  2
Motor
2.2KW*2
  3
Speed mode
Frequency/Servo Control
  4
Transfer method
Sprocket drive
  5
Production Speed
0.5 ~ 2m/mim
  6
Clamping method
pneumatic
  7
Applicable Products
Frp Screw Rod/Glass fiber reinforced ribs
  8
Oven power
16kw
  9
Winding speed
0-285rpm
  10
Production diameter
4-36mm
  11
Total power
35kw
  12
Installation size
30000*1600*1000
  13
Weight
3.5tons
If customers buy our equipment, we can provide lifetime technical service support, and can assist customers to choose production sites, etc.