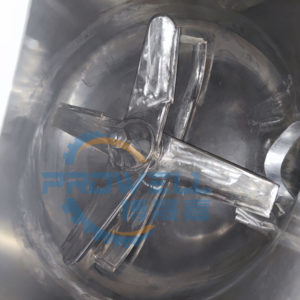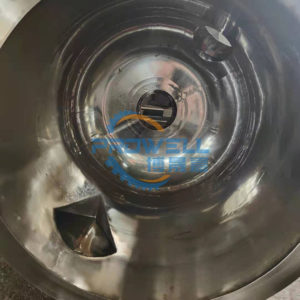 The origin of PVC Cable Material High Speed Mixer
Because PVC polyvinyl chloride resin has good physical and mechanical properties, it is mainly used in the production of building materials, packaging materials, electronic materials and daily consumer goods.
It is widely used in various fields such as industry, agriculture, construction, transportation and packaging.
PVC cable materials are particles prepared by mixing, kneading and extruding various materials. And the mixed equipment needs to use our special PVC Cable Material High Speed Mixer
At present, when the ordinary mixer is mixing and stirring the PVC cable material, the stirring device will friction with the cable material to generate electricity, which causes part of the cable material to be electrostatically absorbed in the mixer and cannot be discharged completely.
In addition, the traditional cable material mixer only performs horizontal mixing and mixing, which results in poor mixing effect or long mixing time, which cannot be put into use quickly.
Therefore, the special
high-speed mixer
for PVC cable materials developed by us can solve these problems.
| | | | | | | | |
| --- | --- | --- | --- | --- | --- | --- | --- |
| Model | Volume | Effective volume | Motor | Spindle speed | Dimensions | Heating method | Uploading Method |
| SHR-5A | 5 | 3 | 1.1 | 1440 | 620*300*730 | Electricity/self-friction | Manual |
| SHR-10A | 10 | 7 | 3 | 1440 | 1200*300*830 | Electricity/self-friction | Manual |
| SHR-25A | 25 | 20 | 5.5 | 1440 | 1200*350*850 | Electricity/self-friction | Manual |
| SHR-50A | 50 | 35 | 7/11 | 750/1500 | 2100*700*1100 | Electricity/self-friction | Manual |
| SHR-100A | 100 | 75 | 14/22 | 650/1300 | 2100*800*1510 | Electricity/self-friction | Auto |
| SHR-200A | 200 | 150 | 30/42 | 475/950 | 2400*850*1580 | Electricity/self-friction | Auto |
| SHR-300A | 300 | 225 | 40/55 | 475/950 | 2800*1080*1680 | Electricity/self-friction | Auto |
| SHR-500A | 500 | 375 | 47/67 | 430/860 | 3060*1150*1880 | Electricity/self-friction | Auto |
| SHR-800A | 800 | 600 | 83/110 | 370/740 | 3385*1380*2750 | Electricity/self-friction | Auto |
| SHR-1000A | 1000 | 750 | 90/132 | 325/650 | 3460*1140*2900 | Electricity/self-friction | Auto |
| SHR-1300A | 1300 | 975 | 250 | 250/500 | 3600*1420*3100 | Electricity/self-friction | Auto |