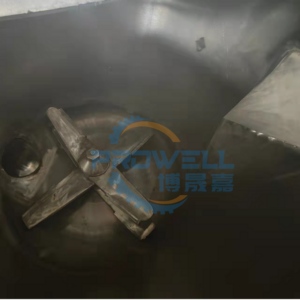 Structural features of PVC high-speed mixer:
The main components of the Plastic Granules Powder Mixing Machine are the main shaft, mixing blades, barrel, pulley, motor, frequency converter and other components.
Application range of Plastic Granules Powder Mixing Machine:
The main application scenarios of the mixer are fine chemicals, feed, electronics, food, hard materials, ceramic materials, biology, medicine, non-metallic mining, building materials, coatings, dyes, fertilizers and metal powders for better mixing.
Maintenance of PVC high-speed mixer
1. It must be carried out in accordance with the operating procedures of the equipment. This is a good maintenance of the equipment.
2. It is intended that the equipment is started normally and then the materials are added and mixed, and the materials should be added slowly in the required order.
Use of Plastic Granules Powder Mixing Machine
PVC high-speed mixer is mainly suitable for the batching, mixing, coloring, drying of various resins such as polyethylene, polypropylene, polyvinyl chloride, etc., as well as the drying and devolatilization of engineering plastics such as ABS and polycarbonate before molding. , It can also be used for mixing phenolic resin.
The unit combines the hot mixing with the process, and the materials that have completed the hot mixing automatically enter the cold mixing to cool them, remove residual gas, and prevent agglomeration.
PVC High Speed Mixing Machine Machine Details
| | | | | | |
| --- | --- | --- | --- | --- | --- |
| Model | SRL-Z100/200 | SRL-Z200/500 | SRL-Z300/600 | SRL-Z500/1000 | SRL-Z800/1600 |
| Total Volume (L) Hot mix/Cold mix | 100/200 | 200/500 | 300/600 | 500/1000 | 800/1600 |
| Effective volume (L) | 75/160 | 150/320 | 225/390 | 375/650 | 600/1050 |
| Stirring speed (rev/min) (rpm) | 650/130/180 | 475/950/130 | 475/950/130 | 430/860/60 | 370/740/50 |
| Heating and cooling method | self-friction |  self-friction |  self-friction/water cooling | Electricity, self-friction/water cooling | Electricity, self-friction/water cooling |
| Mixing time  (min) | 8-10 | 8-12 | 6-10 | 6-10 | 8-12 |
| Moto Power(kw) | 14/22/7.5 | 30/42/11 | 40/50/11 | 55/75/18.5 | 60/90 |
| Size(mm) | 3780×1870×2250 | 4580×2240×2470 | 4580×2440×2570 | 4600×3000×4050 | 4850×3860×6550 |
| Weight(kg) | 3200 | 3400 | 4200 | 5800 | 8700 |